International SEO Made Easy
The Hreflang annotations were first introduced by Google in December of 2011. They were designed to allow webmasters to show the relationship between pages of similar content, but in different languages. This was to help the search engines serve the correct results to users searching in a specified language. These tags play an important role in solid international SEO best practices.
What are Hreflang Tags?
(Why are they important to me?)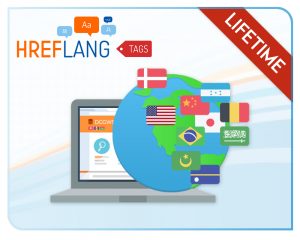 For example, if you create a English-language version of your Spanish-language homepage, you would tag it as "English" by using hreflang="en" so that searchers with an IP address that a search engine has reason to believe is in a English-speaking country are served that page in English instead of the Spanish version. This can reduce your bounce rate and improve your conversions by ensuring your target audience lands on the version of your page most suitable for them.
Here is how you would write that tag:
<link rel="alternate" href="http://myenglishhomepage.com" hreflang="en-us"/>
The "en" in the hreflang tag means English and the "-us" is the regional identifier, United States. If your content was targeting English-speakers in London, you would use "en-gb", for Great Britain. However, you are not required to use the regional identifier. Here is another example of proper implementation.
<link rel="alternate" href="http://myenglishhomepageinamericanenglish.com" hreflang="en"/>
<link rel="alternate" href="http://myenglishhomepageinamericanenglish.com" hreflang="en-us"/>
<link rel="alternate" href="http://myfrenchhomepage.com" hreflang="fr"/>
<link rel="alternate" href="http://myitalianhomepage.com" hreflang="it"/>
<link rel="alternate" href="http://myspanishomepageinmexicanspanish.com" hreflang="es-mx"/>
Then, each of those pages will also contain hreflang tags referring to themselves and each other.
Confusing? Don't Worry, We've Got You
The correct hreflang implementation can be confusing and time-consuming, even with the help of HREFLANG Tags for WordPress. Each of our affordable plans come with installation support for the entire term of your license. If you find that you need additional help or would just prefer take care of it for you, we'd love to discuss our Installation & Setup service with you.
It is important to understand that hreflang is a signal, and not a directive. They indicate to Google which version of your webpage gets sent to a particular searcher. It is still possible that a Spanish-speaking searcher could still come across your English pages. Here are the 3 most important optimizations that you can do to improve your international SEO efforts.
Specify your target country and/or region with an international-friendly URL structure (country targeting).
Establish which language your pages are targeting with the use of language tags (language targeting). You can use our built-in HTML lang attribute setting to accomplish this.
Create and maintain content in your target users' language. These are the raw materials with which you'll actually rank.
International SEO Best Practices
Country Targeting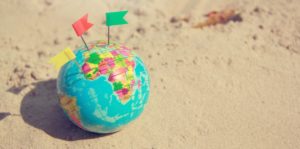 You should always take the time necessary to properly plan for your international SEO campaign. The best was to indicate to the search engines the country you want to target is through the TLD (top-level domain). Here are a couple of examples:
example.us
ejemplo.com.mx
Top-Level Domains
The use of .us and .com.mx is the clearest way to indicate to the search engines which country you are targeting. Simply visit your preferred domain name provider to get started. However, you would need to pay for and renew each of these domain names on a yearly basis. That can be quite costly and out of reach for some small business owners.
Subdomains
The next best solution is by using subdomains to indicate to the search engine which country you are targeting. Going back to our previous example, we can use us.example.com and mx.example.com to provide a clear indication that these sites are targeting the US and Mexico. The added benefit is that you would only need to buy and renew a single domain name. However, it is still difficult to maintain a different site per language, especially if you are targeting many different languages.
Subdirectories
Another cost-effective, time-saving way to provide these indications to the search engines is by using subdirectories. So, if our owned a WordPress site hosted at example.com, we can use example.com/us/ and example.com/mx/ to signal that US and Mexico pages are available for crawling.
Language Targeting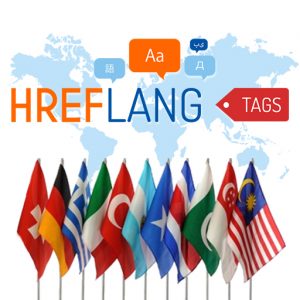 By using proper HTML lang attributes on each page, you can specify which language you are targeting on that particular page. HTML supports the tag <html lang>, but since most of our WordPress sites are template driven, it is very difficult to change that tag on a per page basis. However, HREFLANG Tags for WordPress has built-in tools to assist you in setting up your page's HTML lang attribute in addition to your HREFLANG Tags. We have the tools to help you succeed. You can read more here about the HTML lang attribute.
WordPress Translation Service
By now you have surely discovered that the most important aspect of good international SEO is delivering your content to your users in their own language. Nearly 80% of all internet users prefer consuming content in their language when that language is available. If not, only 50% of your visitors will read your content in a language not their own. That is a pretty hefty price to pay. If you are serious about providing content outside of your own market and language, take that extra step and provide your content to your visitor in their language.
Consider this analogy, if you are a sales person and you are inviting someone to your office who does not speak and understand your language, won't you try to do everything possible to help them understand you? If not, chances are you just lost a sales opportunity.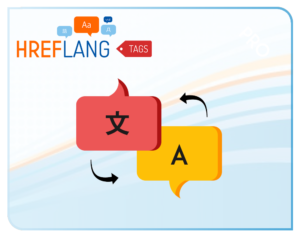 HREFLANG Tags Lite & DCGWS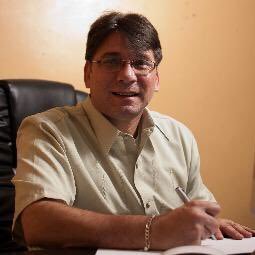 Hi! My name is David Davis. I am the founder and owner of DCGWS, the creator and maintainer of the hugely popular HREFLANG Tags Lite plugin in the WordPress plugin directory. We currently have over 7,000 active users with over 101,000 downloads. If you have any questions before, after, or during your purchase of HREFLANG Tags for WordPress, you can email me directly at david at hreflangtags.com dot com, or submit a ticket here or ask a question here. You can also connect with me at my LinkedIn, read about me and my team at DCGWS.
[wpforms id="3561″ title="true"]